About Coach Morgan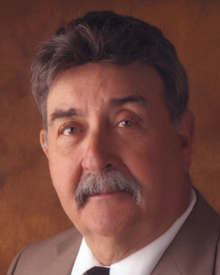 Few coaches can match Steve Morgan's success. Morgan created a dynasty without equal in Ogallala. At the time of his induction in 2012, Morgan's 39-year volleyball coaching career included 816 victories, three state championships and four runner-up finishes in 26 state tournament appearances. His career did not include a losing season. During his tenure, the Indians dominated the Southwest Conference, winning 24 consecutive league titles and an overall league record of 199-15. Recognized for his skills in teaching the game, Morgan inaugurated youth programs at Ogallala that helped create the team's success, along with more than 60 athletes who went on to play collegiately. His camps have drawn teams and players from Washington, California, Texas and Canada. Team honors throughout the years >>
Honors and Awards
KMCX Coach of the Year; Head Coach Mid-America Team; Heart of America Class B Coach of the Year; Milestone Award winner: Level I, II, III, IV; Nebraska Coaches Association Volleyball Coach of the Year: 1987, 2001; Omaha World Herald Coach of the Year: 2001; Lincoln Journal and Star Coach of the Year: 2001; East/West All Star Coach: 1984, 1985, 2006; North/South All Star Coach: 1987, 2001; Keith County All Area Coach of the Year: 2007-2015, 2017; NCA Volleyball Award - 2008; Nebraska High School Sports Hall of Fame 2012, Keith County News Coach of the Year 2014, 2021 USAV Robert Lindsay Meritorious Service Award.
One of Nebraska's best overall records in the history of high school volleyball: a 45-year record of 984-217.
Nebraska state championship teams in 1975, 1983 and 2000. Nebraska state runner-up teams in 1988, 1992, 1994 and 1995. 3rd place finish at the state tournament in 2013.
35 conference championships in the past 45 years.